As an Amazon Associate I earn from qualifying purchases.
How kids can make a 3D Santa Claus greeting card easily
Show your children how they can make a 3D Santa greeting card to send their loved ones this Christmas. Even though old traditions tend to fade away because of high technology, there's one thing that is always popular among people: the writing and sending of Christmas greetings. There is also another thing that will never be out of favor: the making of Christmas crafts. So if you are the kind of family who teaches their kids the charming tradition of making, writing and sending homemade Christmas greeting cards, this tutorial is for you.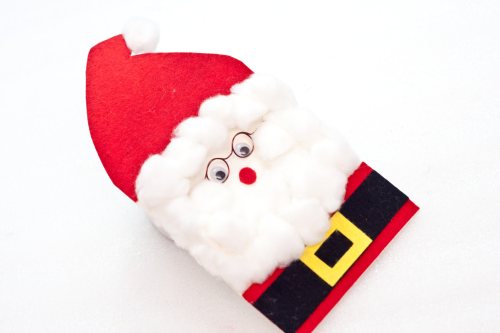 Here I am going to show you how to make an adorable 3D Santa Claus greeting card with the kids. Santa is the iconic character of Christmas, the gift bearer, and personalizes the joy and cheer of the holiday season. Everybody loves Santa Claus. Sending a homemade 3D Santa card will impress their recipient and make your children proud of their achievement.
Easy tutorial to make a 3D Santa Claus greeting card
Christmas crafts are the best way to keep the children occupied during the holiday season. And this very easy to follow tutorial will enable them to create impressive 3D cards, under your supervision. So let's begin this super Christmas craft and enjoy the fun it brings.
Materials you need to make a 3D Santa card
* Craft glue is a better option when kids make such a Christmas craft.
Step-by-step directions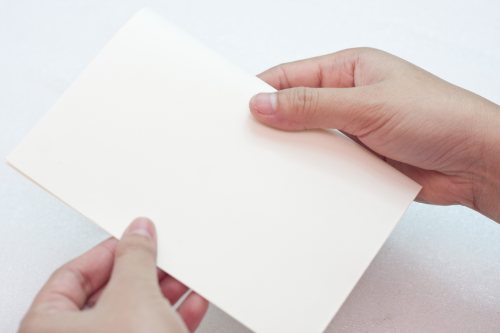 Take the piece of cardboard and fold it into two. It will be your 3D Santa's body. The cardboard's orientation should be portrait, not landscape.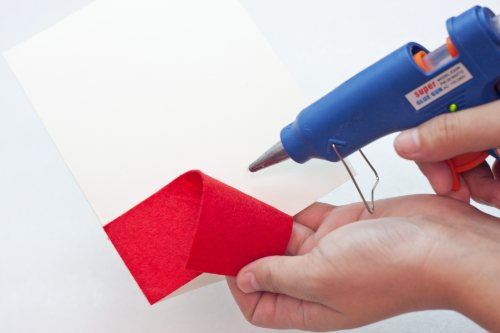 Cut out a 1.5″ W. strip out of the sheet of red craft felt and glue it on the bottom of your folded piece of cardboard. The length depends on the width of your piece of cardboard once folded.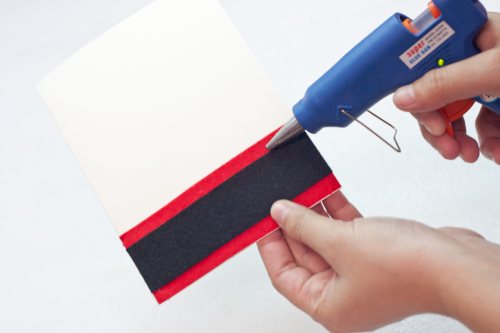 Take the sheet of black crafting felt and cut out a 1″ W. strip. Glue it on the center of the red piece of felt craft. The length is the same as the width of your folded piece of cardboard. The black craft felt is your 3D Santa Claus' belt.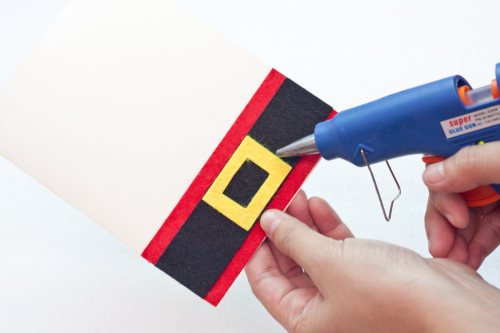 To make Santa's belt buckle, take the piece of yellow craft felt and cut a 1″ x "1 square out of it and cut a smaller square out of this square so as to feature the buckle (as shown in picture above). Glue the yellow square on the center of the black felt.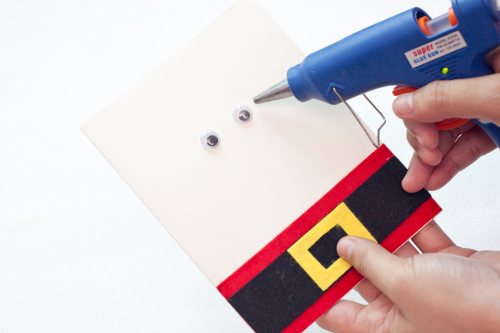 Now that Santa's clothing is ok, we're going to take care of his face. Glue the google eyes in the middle of your folded piece of cardboard. Make sure the eyes are glued on the bottom of the first third of the card so that you leave room for Santa's beard.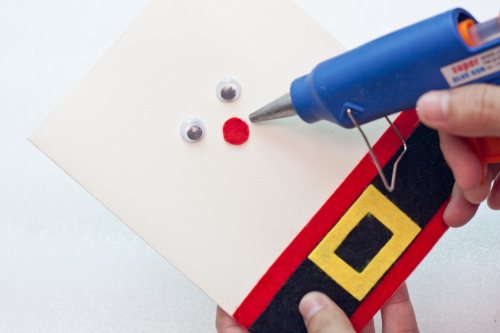 Now cut a small circle out of the red felt and glue it just below Santa's googly eyes. Santa's nose is red.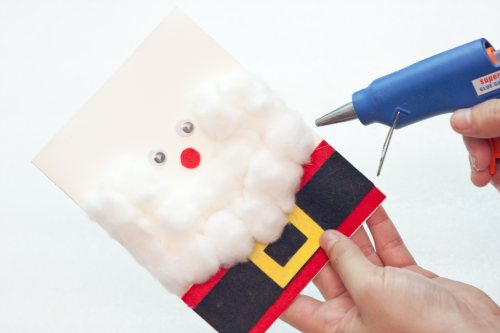 Glue the cotton balls on the sides of your folded piece of cardboard and to the top of Santa's clothing so as to feature his long and thick beard. See the picture for a better effect.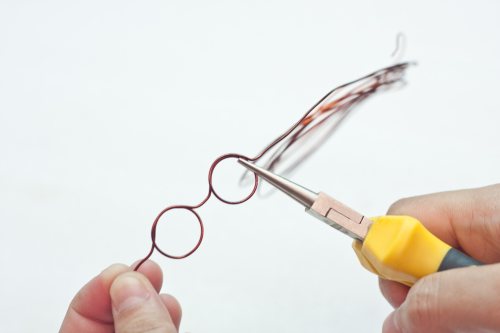 Now create Santa's glasses using the piece of copper wire. This is where the round nose pliers come in handy. They will enable you to create the round shape of the glasses.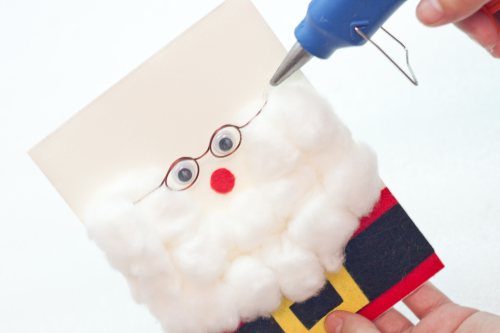 Once you are satisfied with the glass shape, glue them around the eyes of your favorite gift bearer.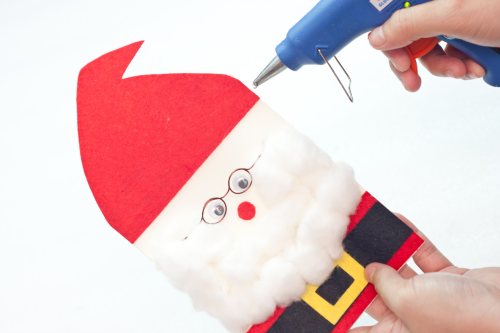 Take your sheet of red felt craft and cut out a cap. Glue this cap on the top part of your folded card. Leave some room between Santa's face and his hat so that you can add his hair.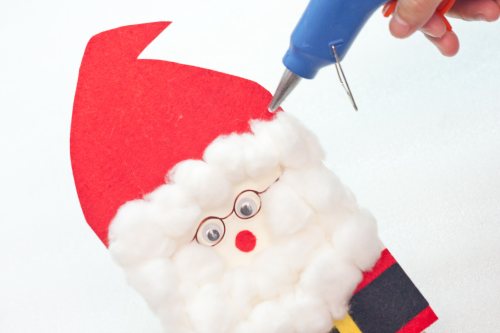 Glue cotton balls on the base of the cap so as you can see in the image above.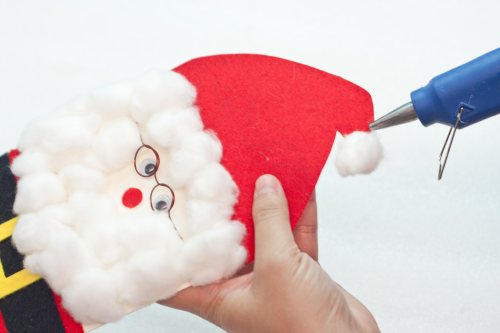 Next, you are going to glue a single cotton ball on the top of your character's cap.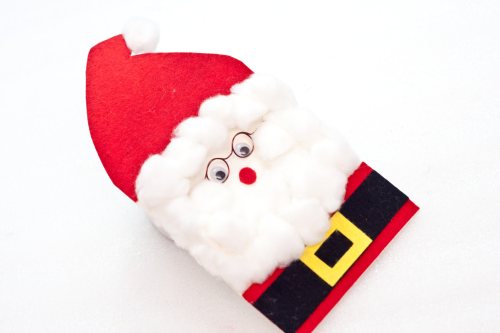 Voila, your 3D Santa Claus card is ready. Isn't it cute? Write your greetings inside your holiday card using markers and send.
As you can see this Christmas craft doesn't take too long to make. If you show your children how to make a 3D Santa Claus greeting card, chances are that they're going to love it and make as many of them as they can. Such Christmas crafts make personalized greetings for their love ones that your children will be proud of. Happy holiday season!
---